Looking for Logistics Insurance?
Shorter Applications . . . Broader Coverage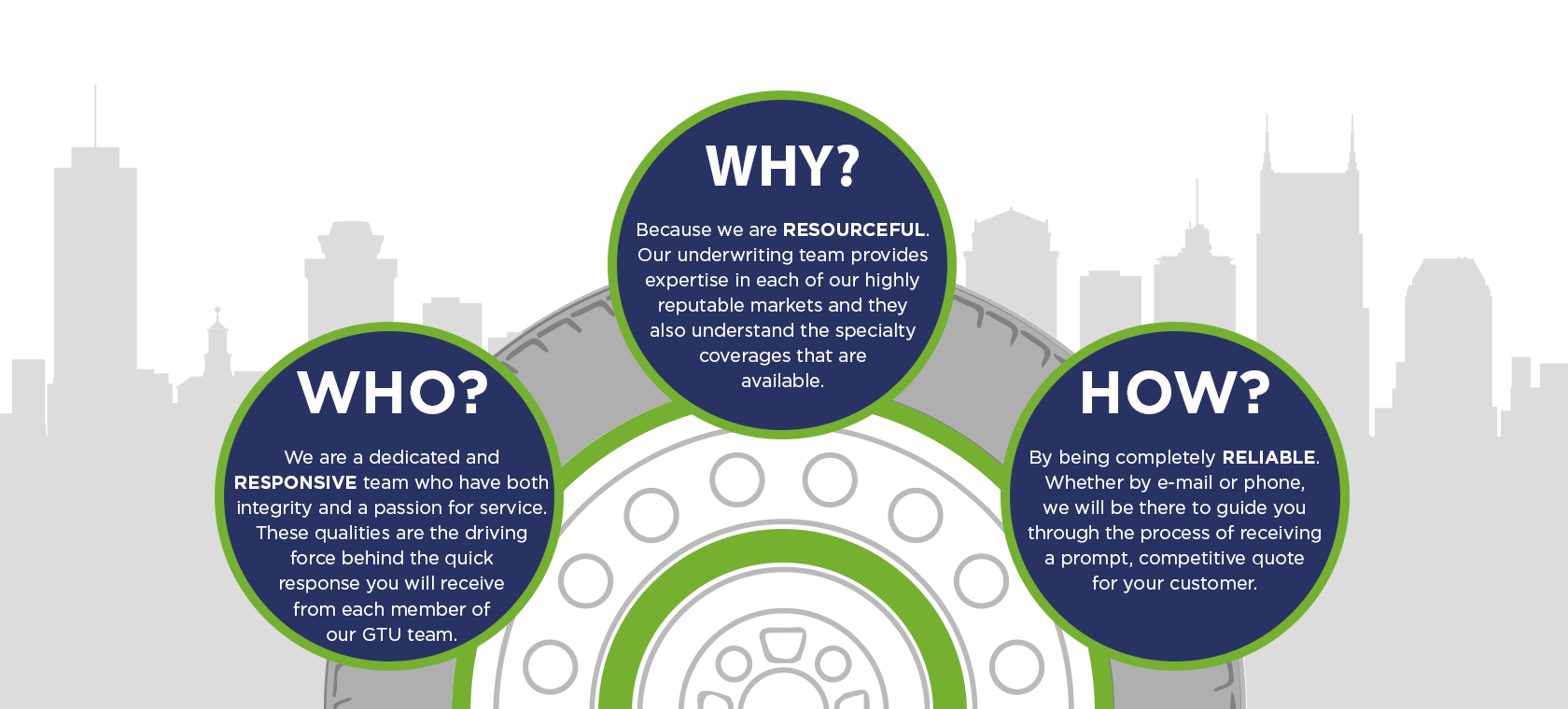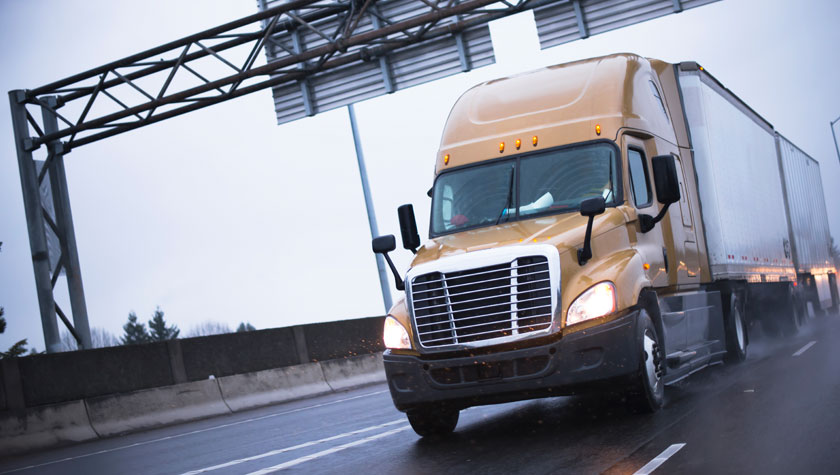 Commercial Auto Insurance
Whether your carrier customers are owner-operators, or a fleet of any size, GTU writes many types coverage across the country. And along with our markets that cover conventional needs we also represent specialty writers with unique products. To find out more about the products we offer, please click the "Read More" button below.

Logistics Insurance
"A truck broker is in essence a middleman between the shipper and the carrier and this can create a completely different exposure than for a carrier dealing directly with a shipper." – Ben Armistead
For your customers who are Truck Brokers, GTU can offer everything from Liability to Cargo coverage. For a comprehensive list of our Logistics Coverage, please click the "Read More" button below.
What Our Clients Are Saying
"GTU offers a combination of coverage and pricing that is competitive and fair"
"GTU is accessible, provides great service, and has great people"
New Agents

You want in on this? Of course you do!
And we thank you for your interest in working with GTU. You see, we've been helping producers with transportation insurance throughout the country for 35 years.
Now, we are selective in making agency appointments and we focus on those agents who have a demonstrated track record of success and integrity because that's what we're all about.
For details on what we will need from you to work together please press the "Learn More" button.
After we receive this information and review it, we will contact you to talk about how we might work together to develop a win-win relationship.
So thanks again for your interest and we look forward to working with you.